Pratical info Vaping Expo Padua
1.
How much does it cost to visit VapingEXPO?
Admission to VapingEXPO is totally free, just download the ticket by filling out the form on this page
2.
I am a minor, can I enter VapingEXPO?
No, VapingEXPO is an event reserved for those who have already turned 18 (even if accompanied)
3.
I was invited to the VapingEXPO by an exhibitor, can I enter the fair?
Of course, you must be of legal age and in possession of your valid entrance ticket.Download your ticket and select the exhibitor option
4.
I am an Operator, when can I enter VapingEXPO?
You can visit VapingEXPO on Saturday 25, Sunday 26 November, both days from 10.00 to 18.30. Request your ticket and select the company or print option
5.
I haven't received my ticket, where can I find it?
Check the SPAM box. If the ticket has not arrived, we recommend that you retrieve your entrance ticket from the main menu of the Visitors site> "Retrieve your ticket": by entering the email address used when registering, you will receive the entrance ticket again.
6.
Can pets enter VapingEXPO?
Of course, our animal friends can access VapingEXPO in their arms if they are small or with a muzzle if they are medium/large.
7.
How do you get to VapingEXPO?
The Fair enjoys a strategic position. At 300 meters, there is the large train station of Padua.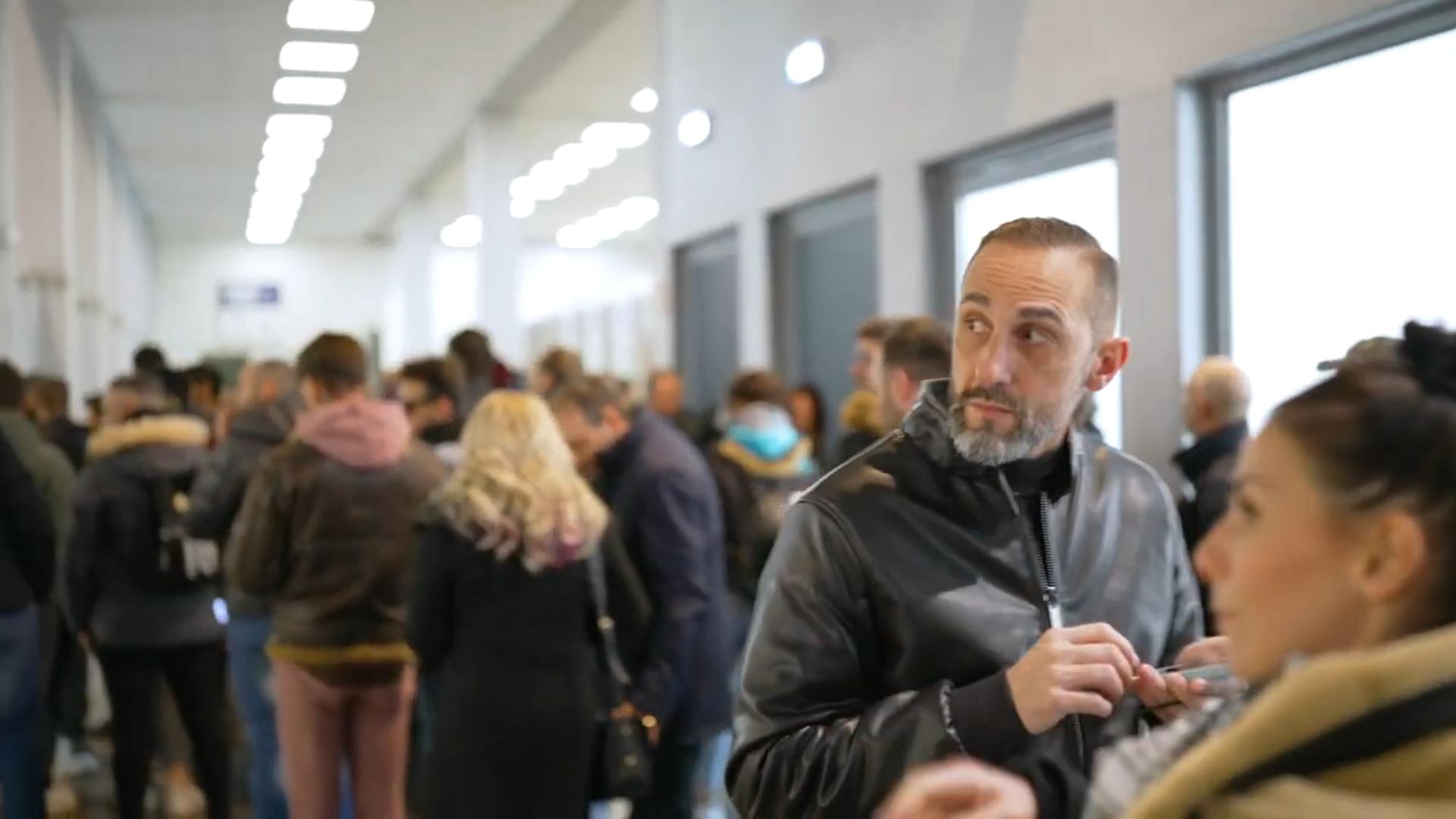 8.
How do you enter VapingEXPO?
To access the event it is mandatory to have an entrance ticket. Access to the event is located in the main street of the Padua Fair in Via Niccolò Tommaseo 59, 35131 Padua. From this entrance you can directly access pavilion 7. For those arriving by car, there are parking signs next to this entrance and the pedestrian crossing.
9.
A VapingEXPO si possono comprare liquidi, hardware, ecc. ecc.?
VapingEXPO deals exclusively with the organization of the event, the sales policies (hardware, liquids, etc. etc.) are the sole responsibility and responsibility of the individual exhibitors. For any further details you can contact the exhibiting companies directly.
10.
What services are present at the fair?
The event has the main services for visitors:First aid, bar / restaurant.
The ATM is located outside the fair (100 meeters)